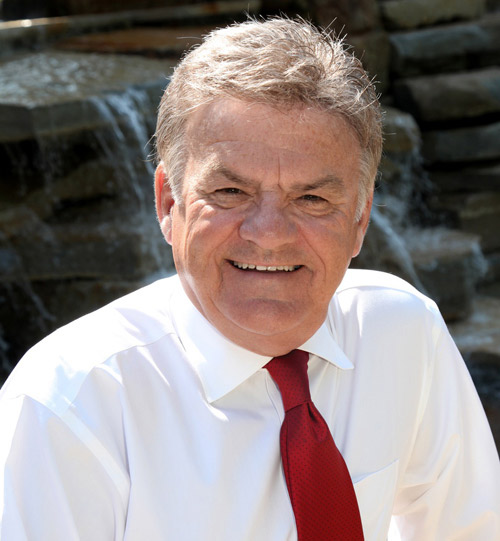 "If you are like most dealers, you do not have an expense problem but you do most likely have a lack of gross profit.

This is why you are not realizing the net profit that you deserve from your investment in fixed operations."
— Don Reed, CEO
DealerPRO Training
Focus on driving in new business
Assuming your expenses are in line, then there are only three ways to increase net profit.
1) Increase your gross profit margins on labor and parts sales.
2) Increase your sales per repair order
3) Increase your repair order count
Let's focus on #3.
How can you increase your repair order count or "service traffic?"
I'm going to give you 6 ways to bring more customers into your service department and they won't cost you anything. So relax, I'm not going to suggest you double your advertising budget!
1. Offer Same Day/Next Day Appointments
Your aftermarket competition will tell your customers that they can bring their vehicle in "today" or "tomorrow." So your answer has to be one day.
If it takes two days or longer you are losing business to the aftermarket because they are more convenient and responsive to the customer's needs.
So you need to focus on shop productivity or capacity.
2. Optimize Shop Productivity
If you are at 100% or higher you need to hire technicians because you can't reduce the wait time for your customers to come in unless you have the capacity to complete the repairs in a timely manner.
You don't need Master Techs to increase your service sales. You need "C" and "B" level Techs that can perform lower skill level repairs and maintenance. Hire a Tech and your existing Techs will produce more.
An average Tech will generate a minimum of $10,000 in gross profit per month so what is holding you back? 90% of you need to hire a Tech TODAY.
3. Refine your appointment process
If you are like most dealers, 80% of your customer pay sales start with a telephone call to your dealership. Most of these calls go to a Service Advisor. In other cases they go to a BDC, CDC or to an appointment coordinator.
Please understand that the primary mission of the person receiving the call is to schedule an appointment. They DO NOT
• Quote prices so the customer can shop around,
• Diagnose the customer's concern
THEY SHOULD IMMEDIATELY GIVE THE CUSTOMER THE OPTION TO BRING THE VEHICLE IN TODAY OR TOMORROW SO A FACTORY TRAINED TECHNICIAN CAN PROPERLY INSPECT THE VEHICLE AND PROVIDE AN ACCURATE DIAGNOSIS.
Think about it:• Would you allow your salespeople to simply quote prices of your vehicles over the phone?• Would you allow them to appraise trade-ins over the phone without ever seeing the vehicle?
TRAIN YOUR ADVISORS TO ASK FOR THE APPOINTMENT.

4. Call "no shows."All of you have customers who do not show up for their appointments. Often times they just forgot.
What processes do you have in place to call them to reschedule?
Your Service Advisors, BDC, CDC or Appointment Coordinators must call every "no show" to re-schedule. Your customers will appreciate it
5. Call customers on special order parts.If you walk back to your parts department you most likely will find a section of bins that your Parts Manager has designated for 'Special Order Parts."
Your Manager will tell you that the primary source for special order parts is the Service Department or the Collision Center. In many dealerships, the Parts Manager's obsolete inventory was ordered by the Service Department and never installed on the customers' vehicles.
YOU MUST HAVE A PROCESS IN PLACE TO CALL THE SPECIAL ORDER PARTS CUSTOMER AND SECURE AN APPOINTMENT FOR THE REPAIR.
Mailing a post card to customers to advise them that their parts have arrived and they should call to make an appointment is not sufficient. The Service Advisor, BDC, CDC or Appointment Coordinator should call to secure an appointment.6. Schedule your customer's next appointment.Before your customers leave your dealership you should automatically schedule their next service appointments based on time and/or mileage. Give them a card with the date and time of their next appointment.
You probably have experienced this at your dentist's or doctor's office. Additionally, you should review with the customer the "required" maintenance that will be due on their next visit.
Watch Your Repair Orders Grow

WHEN YOU IMPLEMENT THESE 6 PROCESSES YOU SHOULD SEE YOUR REPAIR ORDER COUNT INCREASE BY A MINIMUM OF 10%.
If you are currently writing 500 CPRO's per month that equates to about 50 additional repair orders monthly which annualizes to 600 additional selling opportunities.
That, in effect, gives you an additional month or 13 months of customer pay sales and gross profit in your 12 month fiscal year. Your fixed expenses remain the same but now your Net Profit is improving dramatically.
So I ask you this question: "What is it about making more money that you don't like?"
Call me toll free at 1-888-553-0100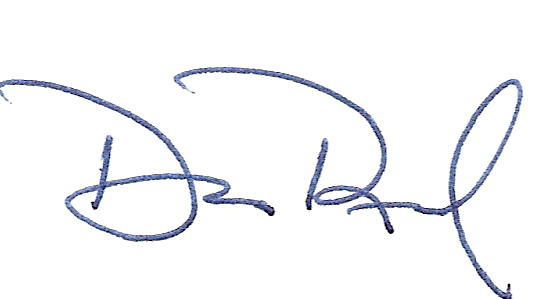 Don Reed, CEO
DealerPRO Training