Monthly In-Dealership
Performance Driven Training Packages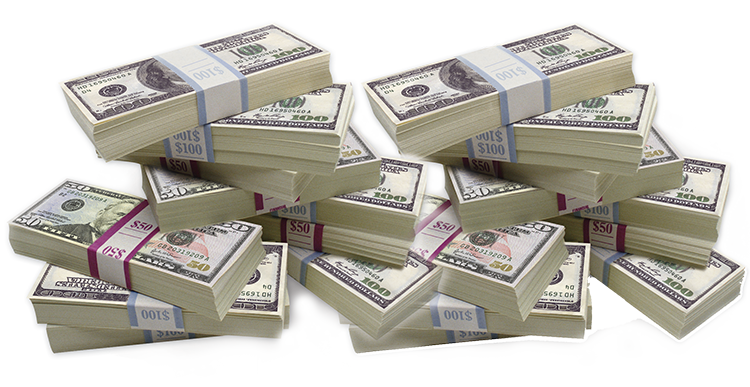 After an initial start-up of five training days to introduce and train your people on new processes and techniques, our trainer will visit your dealership 3 days a month for the term selected — 6, 10 or 13 months — to ensure these new ideas are transformed into new habits for success and produce maximum results. See our $200K Club page — our Top 100 Dealers average more than $300,000 added Service Gross Profits in their first year. Our Top Dealer generated more than $900,000 in added profits.
Performance Based Plan:
(14 months)
Dealer pays to DealerPRO a commission on the Customer Pay Parts and Customer Pay Labor Gross Profit increase by comparing each month of the agreement term with the corresponding month of the prior year, plus a Monthly Maintenance & Monitoring Fee. Dealer reimburses DealerPRO Trainer for their minimal travel expenses to include round trip coach airfare, rental car, per diem and lodging.
Program Includes:
Initial Installation & Training: 2 Trainers for 5 days each
Follow Up Training: 3 Days per month for 13 months
Monthly Monitoring & Maintenance
• Daily PRO Performance Tracking for Technicians
• Daily PRO Performance Tracking for Service Advisors
• 13 Monthly PRO Performance Customer Pay Tracking Reports
• 13 Monthly PRO Performance Accountability Action Plans
• DealerPRO VTN Training for Management Team
• DealerPRO VTN Training for Service Advisors
• DealerPRO VTN Accountability Testing & Certification
• PRO Menu Unlimited Upgrades
• PRO Recruiting & Screening of New Hires
Fixed Fee Based Plans:
(14 months) • (10 months) • (6 months)
Dealer pays to DealerPRO a fixed daily rate for each training day plus a Monthly Monitoring & Maintenance Fee. Dealer reimburses DealerPRO Trainer for their minimal travel expenses to include round trip coach airfare, rental car, per diem and lodging.
Program Includes:
Initial Installation & Training: 2 Trainers for 5 days each
Follow Up Training: 3 Days per month for 13 months
Monthly Monitoring & Maintenance
• Daily PRO Performance Tracking for Technicians
• Daily PRO Performance Tracking for Service Advisors
• 13 Monthly PRO Performance Customer Pay Tracking Reports
• 13 Monthly PRO Performance Accountability Action Plans
• DealerPRO VTN Training for Management Team
• DealerPRO VTN Training for Service Advisors
• DealerPRO VTN Accountability Testing & Certification
• PRO Menu Unlimited Upgrades
• PRO Recruiting & Screening of New Hires